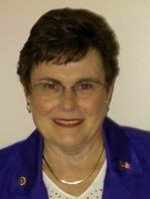 718-779-1111
Fax: 718-335-7137
Cell: 718-551-7253

HOUSES ARE SELLING! IF YOU ARE THINKING ABOUT SELLING, GIVE ME A CALL TODAY FOR FREE CONSULTATION ON THE VALUE OF YOUR HOME! I HAVE 25 YEARS' EXPERIENCE IN REAL ESTATE IN QUEENS AND LONG ISLAND, NY. EVERY HOME IS UNIQUE.

Homeowners!! Don't even THINK of selling your home without reading the free "HOMESELLER HANDBOOK." Call, Write, Fax, or Email TODAY for your free copy while supplies last!!!!

BUYERS, it's a great time to buy a home! Interest rates are low and inventory has increased. Call TODAY FOR A FREE BUYER CONSULTATION.